Monday Meditation
Mondays from 5:15 to 6:30 p.m.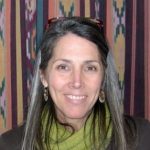 This group offers an introduction to mindfulness meditation based on Buddhist teachings of wisdom, compassion and ethics. Awaken the heart and mind through direct experience; find your way to enhanced focus, concentration, and management of your emotions. The group will include sitting meditation, mindful movement, and other practices helpful in bringing awareness to daily life.
Allison Schroeder leads the group each week. Allison has practiced meditation for over 25 years, has studied "Mindfulness Based Stress Reduction" with Jon Kabat-Zinn, is certified in Integral Yoga, and has experienced many retreats with the Insight Meditation Society.
What you need to know…
All are welcome to join, regardless of race, creed, color, belief, gender expression, etc.
Wear comfortable, loose clothing.
Free will offerings for the instructor are welcomed.
Please use the front door of the museum, if the doors are closed, please ring the door bell.
Meditation may still occur when the Museum is closed to the public. To confirm dates around Museum closings and the holidays, please contact Museum Registrar Debbie Spanich at (434) 947-8136, ext. 2.