Virtual Maier
DOCUMENTARIES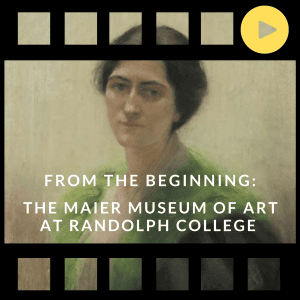 From the Beginning: The Maier Museum of Art at Randolph College (Directed by Tom Sykes, 2021) tells the remarkable story of how a small women's college in Virginia – Randolph-Macon Woman's College – built an innovative and distinguished collection of American art. Always small, but ambitious, and ahead of its time, the College nurtured a community of faculty and students committed to the arts and encouraged their scholarly, risk-taking pursuits. As a result, the Collection features excellent works illustrating the evolution of American art from the early 19th century to today. Through interviews, archival photographs, and current footage, filmmaker Tom Sykes reveals how the arts remain at the center of Randolph College's liberal arts education.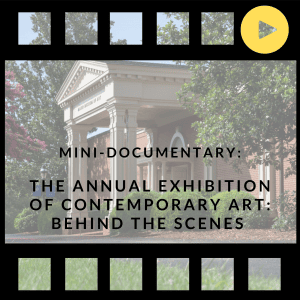 In this mini-documentary, Maier Director Martha Johnson provides a behind-the-scenes glimpse of developing the 109th Annual, Time & Place: Water, Sky, Land, on view December 4, 2020 – April 1, 2021.
The Annual Exhibition of Contemporary Art is an important tradition at the Maier Museum of Art at Randolph College. The first Annual was installed at the College in 1911. It is the longest-running series of original exhibitions of contemporary art staged by any academic institution in the United States. Careful acquisitions from each of the Annuals have resulted in the College's outstanding collection of American art. The Annual provides a distinctive academic experience for Randolph College. The exhibition provides students with a primary resource that brings them closer to understanding and appreciating art as an expression of their own time in history.
TALKS/LECTURES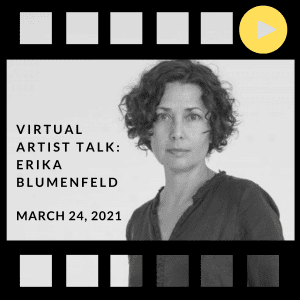 Erika Blumenfeld's (American, b. 1971) fascinating work takes a non-traditional, research-based approach that focuses on the places where science, art, nature, and culture converge. Encyclopedia of Trajectories (2017), included in the 109th Annual Exhibition of Contemporary Art, Time & Place: Water, Sky, Land, documents meteor activity in painterly, gestural form. In this talk, Blumenfeld discusses her transdisciplinary work, including "Astromaterials 3D," a virtual library for exploration and research of NASA's space rock collections. This talk was held in conjunction with Randolph College's annual Science Festival, SciFest.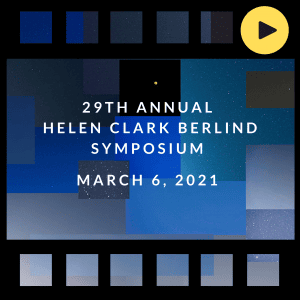 The 29th Annual Helen Clark Berlind Symposium was held virtually on March 6, 2021. The symposium connected to the 109th Annual Exhibition of Contemporary Art, Time & Place: Water, Sky, Land, curated by Anne Wilkes Tucker, '67. Terry Evans (American, b. 1944) and Mark Klett (American, b. 1952) provide individual artist talks followed by a panel discussion facilitated by Anne Wilkes Tucker.
The Berlind Symposium is always held in conjunction with the College's Annual Exhibition of Contemporary Art. The First Annual was installed in 1911. On the occasion of the 80th Annual, friends and family of Helen Clark Berlind, class of 1958, established a symposium in her honor which would expand and extend the educational impact of the exhibition.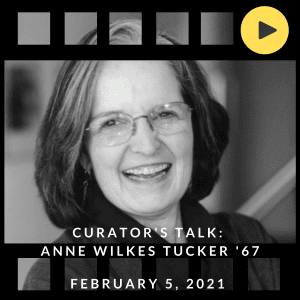 Anne Wilkes Tucker '67 curated the 109th Annual Exhibition of Contemporary Art, Time & Place: Water, Sky, Land (Decemeber 4, 2020 – April 1, 2021). Tucker is curator emerita for the Museum of Fine Arts, Houston. During her tenure, she acquired over 30,000 photographs and curated over 40 exhibitions.  Time named Tucker as "America's Best Curator" in 2001.  In 2019, she received the Award for Curatorship and an honorary fellowship from the Royal Photographic Society of Great Britain.
In this talk, Tucker speaks with alumnae and alumni of Randolph-Macon Woman's College and Randolph College about the development of the exhibition and themes it explores.
VIRTUAL TOURS
Yarning for Unity (Y4U), on view fall 2020 through fall 2021, covered the exterior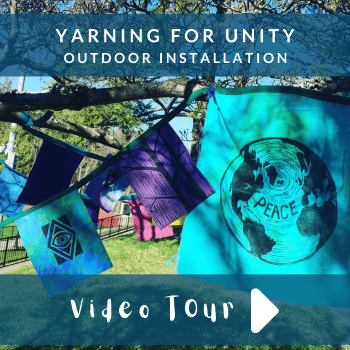 of the Maier with various art forms such as crochet, knitting, embroidery and printing. The drive-thru "craft-bombing" installation originated with Randolph College student, Emilie Bryant '22, a double major in Museum and Heritage Studies and Art History.  While studying "Craftivism" in Art and Activism, taught by Assistant Professor of Art History, Lesley Shipley, Bryant conceived of a Y4U, a collective of craftivists interested in creating messages of love, hope and unity through public installations and immersive experiences.
VIRTUAL EXHIBITIONS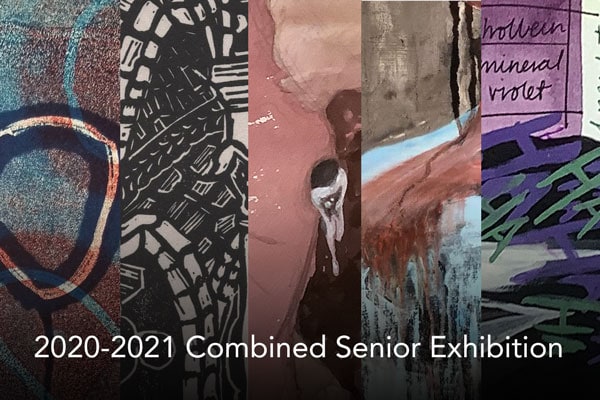 POETRY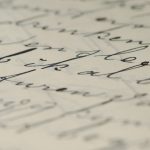 Ekphrastic writing is the creation of original poetry and prose in response to works of visual art. The Maier has published two compilations of Ekprastic poetry, Image/Word: A Book of Poems in 2005 and Water Lines in 2009. Visit our online journal of Ekphrastic poetry inspired by art in the Randolph College collection
FAMILY ACTIVITIES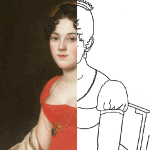 Got crayons? Colored pencils? Color the Collection at home! Click on the image to print our coloring book featuring artwork from the Randolph College art Collection!
RESEARCH