The 28th Annual Helen Clark Berlind Symposium
The 28th Annual Berlind Symposium is held in conjunction with the 108th Annual Exhibition, Children's Book Illustrations: Visual Storytelling (Sept. 20 – Dec. 15, 2019) which features illustrations by children's book artists: Vanessa Brantley-Newton, Larry Day, Douglas Florian, E.B. Lewis, and Jerry Pinkney, as well as a retrospective of illustrations by the current 2019 Caldecott Medal winner, Sophie Blackall.
The Berlind Symposium was established on the occasion of the Maier's 80th Annual Exhibition of Contemporary Art, by friends and family of Helen Clark Berlind '58 to honor her memory. The event has expanded the educational impact of the Annual Exhibition every year since, hosting scholars and artists to discuss issues relevant to each Exhibition.
Thursday, October 10
7:00 P.M.  ARTIST TALK: CHARLES VESS
World-renowned artist and Lynchburg native, Charles Vess, creates detailed, epic, and ethereal fantasy illustrations. An E.C. Glass and Virginia Commonwealth University graduate, Vess has worked for Marvel, DC Comics and Dark Horse and has illustrated for Neil Gaiman, Charles de Lint and George R.R. Martin.  His work has appeared in various illustrated science fiction and fantasy books, such as 2018 release of Ursula K. Le Guin's The Books of Earthsea.
Just last month, Vess was awarded two Hugo Awards at the World Science Fiction Convention in Dublin, including one for Best Professional Artist. The Hugo Awards are presented annually by the World Science Fiction Society for the best science fiction or fantasy works and achievements of the previous year.
Though works by Vess are not included in the 108th Annual Exhibition, he has illustrated numerous children's and young adult books during the span of his career.
8:00 P.M. BOOK SIGNING BY CHARLES VESS
Select copies of books illustrated by Charles Vess will be available for purchase from the artist or you may bring you own to be signed.
Saturday, October 12
10:00 a.m.  Artist Talk: Larry Day
Larry Day is an award-winning illustrator of both fiction and non-fiction books. He received an associate's Degree in commercial art, and worked as a staff artist for pinball and video games before becoming a storyboard artist and picture book illustrator. He has received numerous awards and praise for his books. In 2006 Day was awarded the Golden Kite Award for Not Afraid of Dogs, written by Suzanne Pitzer. His 2014 illustrations for Lion Lion, by Miriam Busch, garnered NPR's Best Books for 2014, a Bank Street College Best Book of the Year and the book was a Junior Library Guild Selection. His complete illustrations for Found, by Jeff Newman, published in 2018 are included in the exhibition.
Image: Larry Day, Illustration from Found, 2018, pen and ink with watercolor and gouache on watercolor paper.
11:00 a.m.  Documentary Screening: "Library of the Early Mind"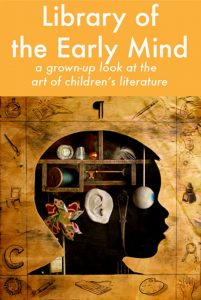 The authors, illustrators, and editors of some of the finest works of children's literature share their stories in this examination of the deeper side of the art. From the stories we hear as children to those we tell our own, the work of these storytellers often comes from a profound place and has more profound effects than we might imagine.
Featuring: Chris Van Allsburg, Lois Lowry, R.L. Stine, Norton Juster, Natalie Babbitt, Brian Selznick, David Small, Mo Willems, Jarrett J. Krosockza, Jeff Kinney, Anita Silvey, Adam Gopnik, Nancy Garden, Lesléa Newman, Jerry Pinkney, Gregory Maguire, Brian Pinkney, Arthur A. Levine, Mary Jane Begin, Jack Gantos, Leonard S. Marcus, Peter H. Reynolds, Daniel Handler and Richard Michelson.
Run time: 87 minutes
1:30 p.m.  A Conversation with Larry Day & Charles Vess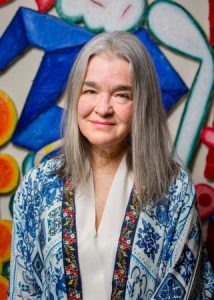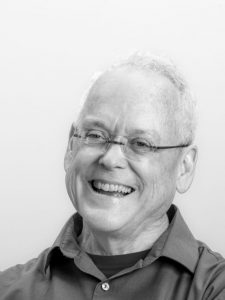 A lively interview with illustrators Larry Day and Charles Vess, led by Kathy Muehlemann, curator of the 108th Annual Exhibition, Children's Book Illustrations: Visual Storytelling and chair of Randolph College's art department.
2:30 p.m.  Reception and Book Signing by Larry Day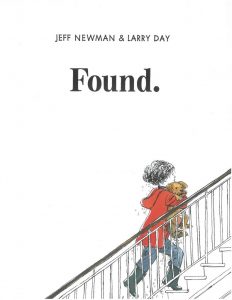 We recommend bringing a book with you for signing. There will be a limited number of copies of the book Found, illustrated by Larry Day, available for sale in the Maier's gift shop. 
The 28th Berlind Symposium is supported by the Helen Clark Berlind Symposium Fund, as well as Maier Members Julie Johnson McGowen '69, Allison Gulick Muller '71, and Dana Davidson Redmond '60.