The Helen Owen Calvert Writing Competition
3/11/20 UPDATE: Deadline extended to Friday, March 27!
The intent of the award is to recognize excellence in writing that responds to or interprets works of art in the Maier collection. Each year, the department of art, the department of English, and the Maier Museum of Art invite all Randolph College students to submit creative or academic writing inspired by one or more artworks in the Randolph College collection.
The award was established in memory of Helen Owen Calvert, by her family. Mrs. Calvert was a graduate of Randolph-Macon Woman's College and the mother of one of the Maier Museum's former curators of education, Doni Guggenheimer.
Award
Readers/judges are members of the art and English departments, as well as Maier Museum of Art staff.
The winner(s) receive a $100 cash prize

and their 

submission published

on the Maier's website. 

Winner(s) are announced at the Academic & Leadership Awards held in April. 
Guidelines
Must be original writing (creative or academic) inspired by or about artwork(s) in the Randolph College collection.
One entry per author.
Current Randolph College students only.
CLASS ASSIGNMENTS ARE ACCEPTED!
How to Submit
Email as an attachment to museum@randolphcollege.edu with the following in the email:
your name and class year
title of submission
the artwork title/artist name
Submission Deadline: Friday, March 20, 2020  Friday, March 27, 2020
Contact:
Curator of Education
Laura McManus
lmcmanus@randolphcollege.edu
(434) 947-8136, ext. 5
Past Recipients
2019
Freedom: The Price of Advancement
by Victoria Harris
No award granted in 2018.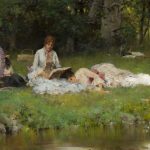 2017
Untitled (Figures in a Landscape): Influenced by Impressionism
by Melissa Vandiver '19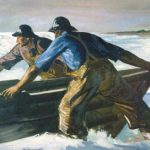 2016
Pelagic
by Hannah Edwards '16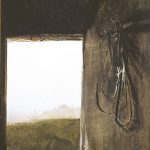 2015
Meeting
by Katy Boyer '16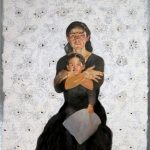 2015
Your Suicide Note
by Grace Gardiner '15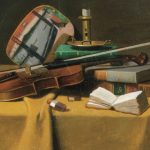 2014
The Memorial
by Jordan Long '16