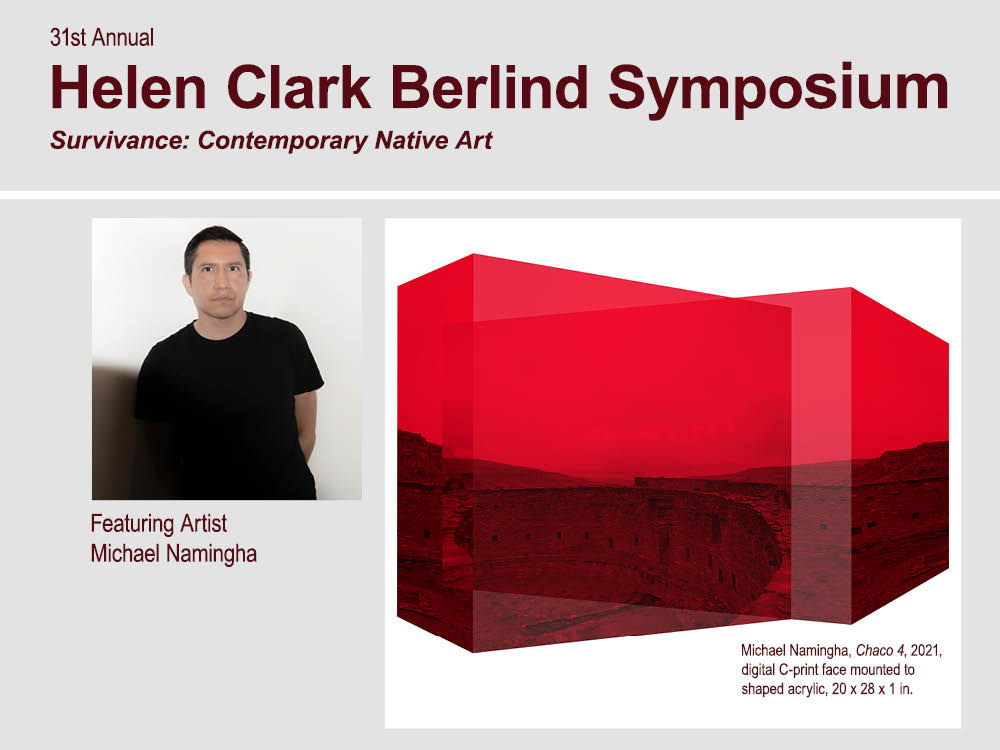 The 31st Annual Helen Clark Berlind Symposium is a day-long program inspired by the 111th Annual Exhibition: Survivance: Contemporary Native Art featuring artist Michael Namingha.
The Berlind Symposium is always held in conjunction with the College's Annual Exhibition of Contemporary Art. On the occasion of the 80th Annual, friends and family of Helen Clark Berlind, class of 1958, established a symposium to honor her memory. The event has expanded the educational impact of the Annual every year since, hosting scholars and artists to discuss issues relevant to each exhibition.
NOTE CHANGE! Symposium now begins at 11:00 a.m.
11:00 a.m.: Artist Talk: Michael Namingha
Namingha will share a visual presentation highlighting his career path and various bodies of work.
2:00 p.m.: A Conversation with Michael Namingha
Namingha will engage in an informal conversation with one of the curators of Survivance, discussing influences, themes, and generational aspects of his creative output. Audience participation encouraged!
3:30 p.m.: Reception
Simulcast event.
Attend in person or virtually on YouTube.
The live recording of Artist Talk: Michael Namingha can be viewed here: youtube.com/watch?v=0ebYcNXa4rA
The live recording of A Conversation with Michael Namingha can be viewed here: youtube.com/watch?v=SR7X5H3grX0