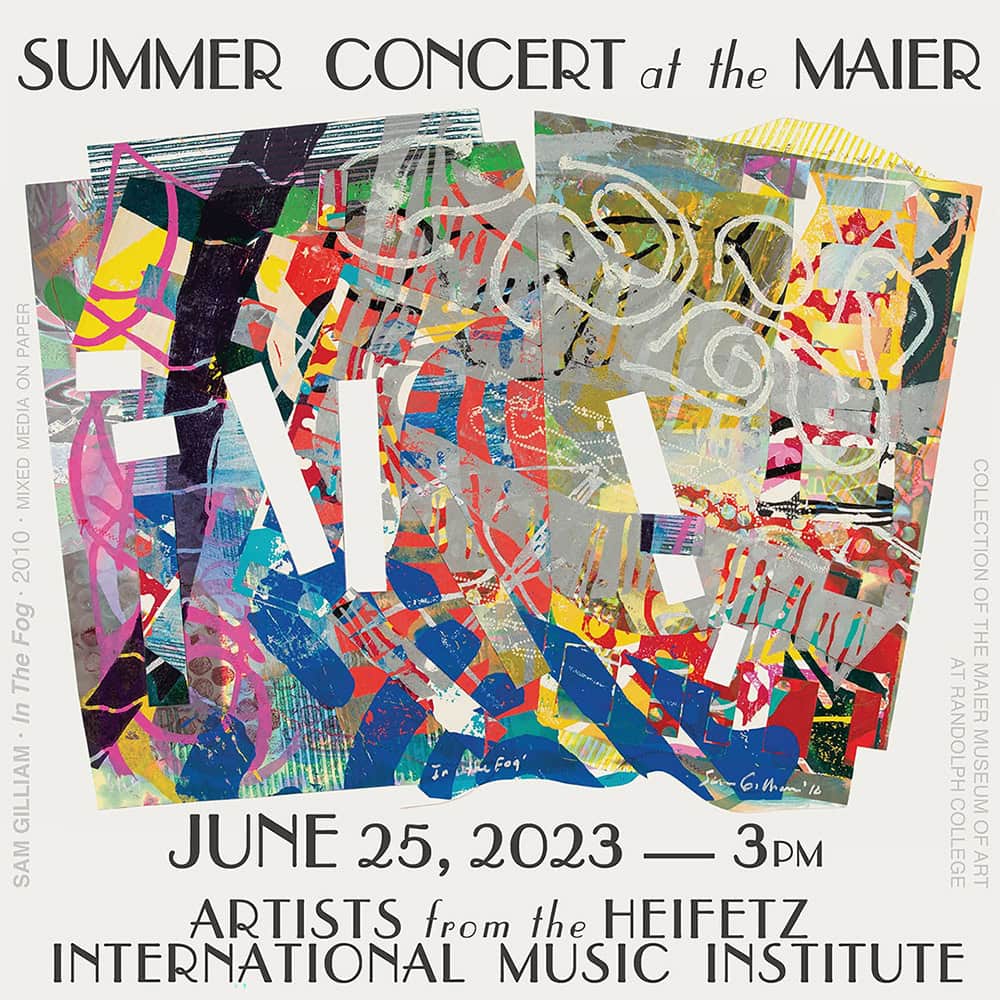 A perennial favorite, the Forte Summer Concert at the Maier Museum of Art at Randolph College brings together world-class musical artists with amazing American art from the College's outstanding collection. Enjoy an afternoon of string selections from elite chamber musicians from the Heifetz International Music Institute, while enjoying the summer exhibition, The Matrix: Prints from the Permanent Collection.
Tickets $35 | Students FREE
Tickets available at the door and at
www.lynchburgtickets.com
For more information please phone 434-515-1837.
This concert is in memory of Elizabeth Bohanan Krebbs, cellist, music lover, supporter of the arts, and friend and encourager to Forte Chamber Music.