4th Annual Sandra Whitehead Memorial Lecture
May 15 @ 2:00 pm

-

3:30 pm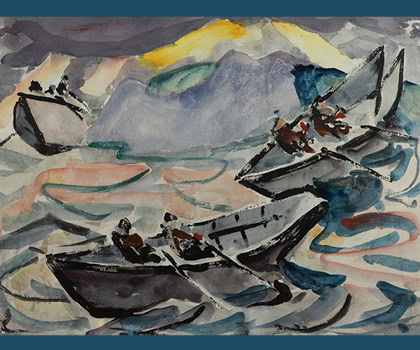 The 4th Annual Sandra Whitehead Memorial Lecture:  Dr. Robert Stahl, Preserving the Artistic Legacy of James Fitzgerald (1899-1971)
Sunday, May 15, 2022, 2 – 3:30 p.m. at the Maier Museum of Art. Reception to follow.
This year's lecture will be a hybrid event with the option to attend in person or virtually via YouTube. Event is FREE! Registration is recommended.  Register via Eventbrite here.
Dr. Robert Stahl, Director Emeritus of the James Fitzgerald Legacy (2004-2021) and Co-Director Emeritus, Monhegan Museum of Art and History, will discuss American artist James Fitzgerald (1899-1971).
Stahl is the author of James Fitzgerald: The Drawings and Sketches, Selections from the Catalogue Raisonné and co-author of The Monhegan Museum: Celebrating Fifty Years, 1968-2018. His new book, James Fitzgerald: The Watercolors, Selections from the Catalogue Raisonné, will be published in 2022.
The late Honorable Paul Whitehead, Jr. established the Sandra Whitehead Memorial Lecture Series in memory of his wife, to highlight works of art from the Collection.
Image of Dr. Robert Stahl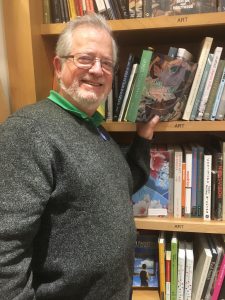 Top Image Credit: James Fitzgerald, Riders Early Evening, n.d., watercolor and Chinese ink on paper,19 in. x 25 in.