"At the café" by Jennifer Hernandez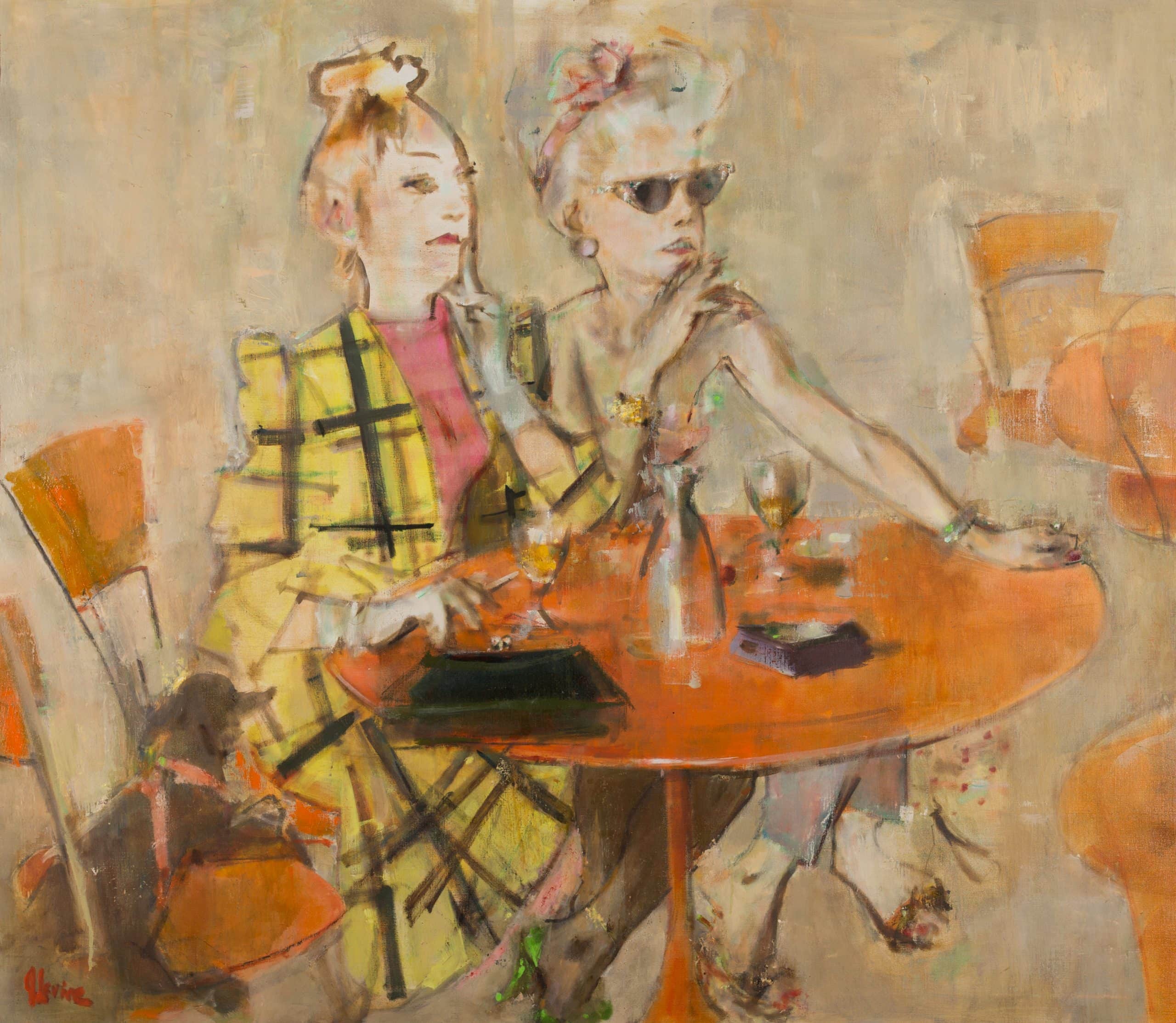 Would you get a load of that? I can't believe she's wearing that dress in public. And does she
honestly think anyone believes that's her real hair color?
That one needs to cut back on the bon bons. And the wine. Maybe if she smoked more, it would
help. Nicotine is a very effective appetite suppressant, you know.
Pour me another glass of chianti, will you?
Do you think her husband knows she's having lunch with her shrink? Do you think he cares?
How do you like my new nail polish? It's called Dragon Lady. Do you think it suits me?
Don't look now, but your new neighbor just sat down at the table over there in the corner. He is
one cutie patootie. Too bad he's young enough to be your son! Ha! Okay, fine. Your nephew.
Pass me one of those ciggies, won't you? I told my husband I'm quitting, but what he doesn't know
won't hurt him.
How's your mother doing, by the way? So glad her cough turned out to be nothing serious. Not
<<the big C>> anyway.
Did I tell you about my son's new girlfriend? She wants to be a lawyer! Can you imagine? I told
him he'll never have a moment's peace with a girl like that. I told him he needs to find a nice
girl. Like his mother.
---
Jennifer Hernandez lives in Minnesota where she teaches immigrant youth and writes poetry, flash, and creative non-fiction. She has an MA in Applied English Linguistics from UW-Madison and is a member of the League of Minnesota Poets. Recent publications include Ekphrastic Review, Visual Verse, and the anthology This Was 2020, which won the Minnesota Author Project award in the Communities Create category.