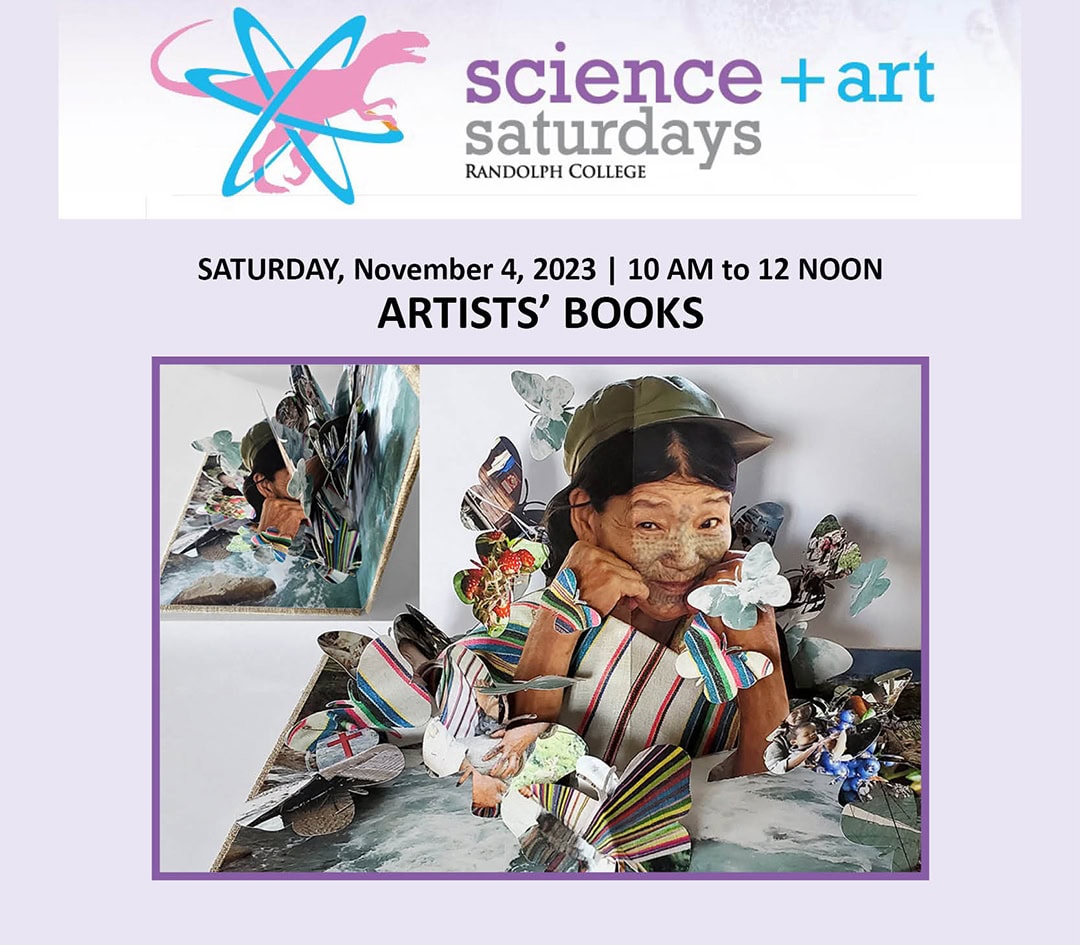 What's it like to take a college class? Find out on Science & Art Saturdays this fall.
An artist book is a work of art in book form or inspired by the idea of a book. The artists' books currently on view at the Maier challenge the conventional book format and use unexpected materials. Join artist Jill Jensen to explore the exhibition and create a unique sculptural book.
Free to high school students but registration is required. For more information on sessions go to:
https://www.randolphcollege.edu/admission/visit/science-art-saturdays/
RESERVE YOUR SPOT TODAY! SPACE IS LIMITED.