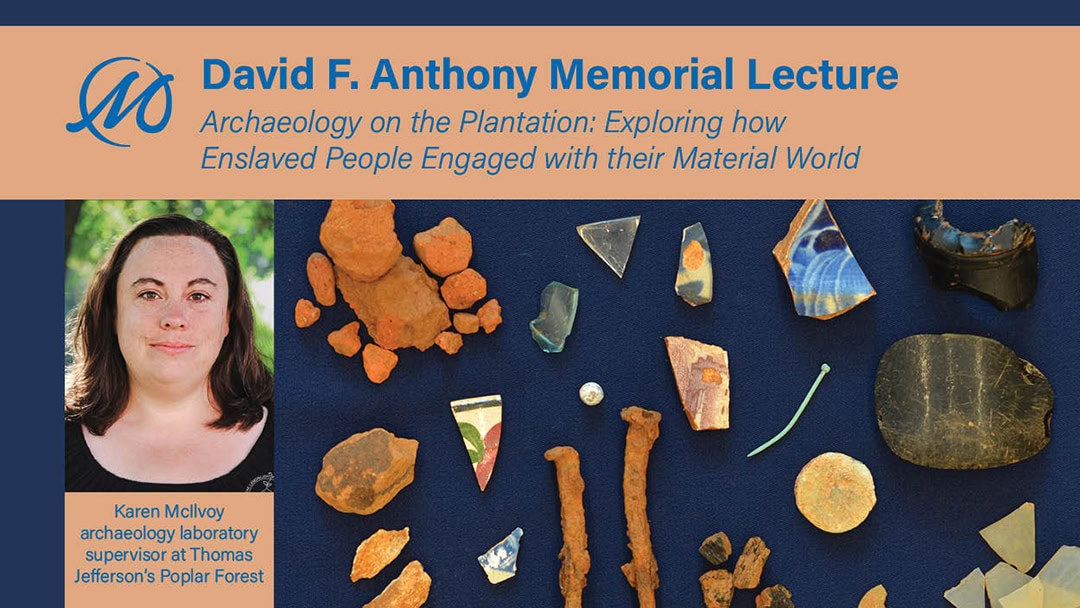 The lecture, titled Archaeology on the Plantation: Exploring how Enslaved People Engaged with their Material World, will be delivered by Karen McIlvoy, archaeology laboratory supervisor at Thomas Jefferson's Poplar Forest.
5:00 pm reception, 6:00 pm lecture
FREE and open to the public.
This program is sponsored by Randolph College, the Maier Museum of Art, and the Lynchburg Society of the Archaeological Institute of America (AIA Lynchburg).