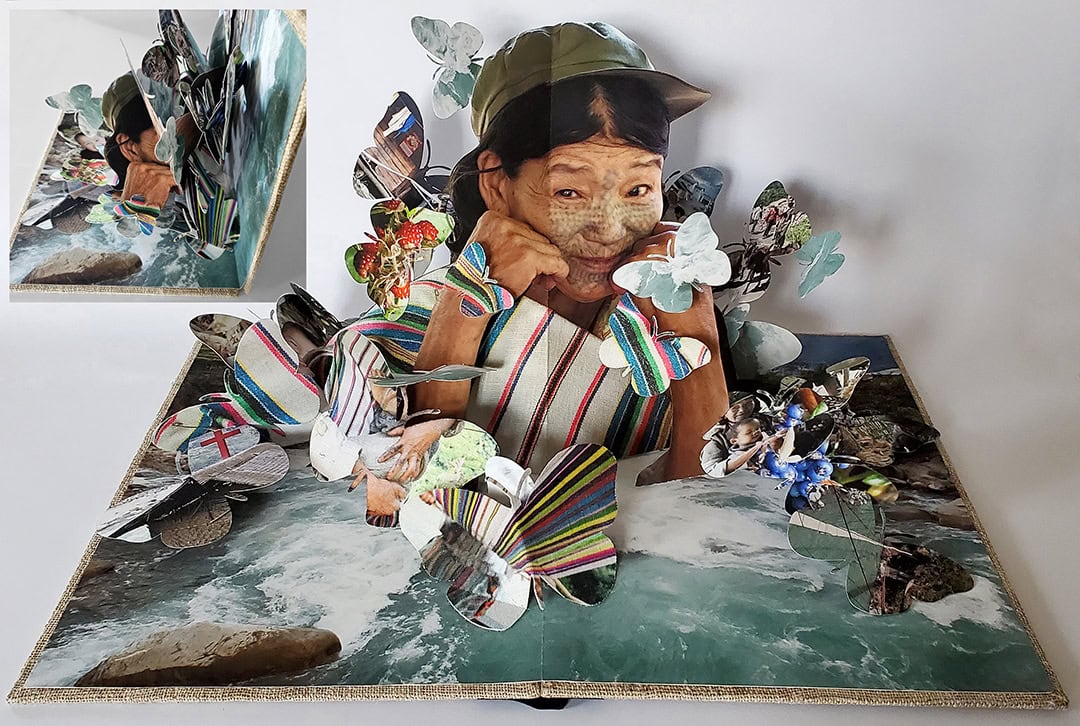 Join us to celebrate the opening of the 112th Annual Exhibition Back to Front: Artists' Books by Women which features work by 34 artists and represents the diverse community of women in the United States creating in this genre. The exhibition presents expansive concepts of the book as art, in an array of formats and materials. Content and themes are wide-ranging as well, expressing beauty, outrage, hope, loss, humor. Curated by Martha Chiplis, in collaboration with Lyall Harris and Martha Kjeseth Johnson.
Back to Front is also inspired by current unsettling trends that seem to vilify books in general. In conjunction with the exhibition, we are offering a range of engagements for our visitors to champion the book such as Quarantine Public Library activities.
Randolph College's interdisciplinary museum and heritage studies program inspired a collaboration between Lipscomb Library and the Maier Museum. In response to the museum's 112th Annual Exhibition, there will be a special exhibition of BANNED BOOKS and BOOKS AS ART from the Lipscomb Library collection displayed in the north wing of the library from October 3rd through December 15th and Book Making Bonanza events held at Lipscomb Library.
As part of the opening festivities on October 22nd, participants can make a limited-edition button with artist Lyall Harris, one of the collaborators for the Unapologetic Initiative, an ongoing interactive project that challenges societal expectations for women by addressing internal conditioning connected to female gender roles. A growing collection of phrases spotlights the need many women feel to apologize for not meeting pervasive societal expectations and challenges participants to consider their own relationship to this issue.
Look for other book-making activities to pop-up throughout the run of the exhibition.
Free and open to the public. Refreshments & cash bar.