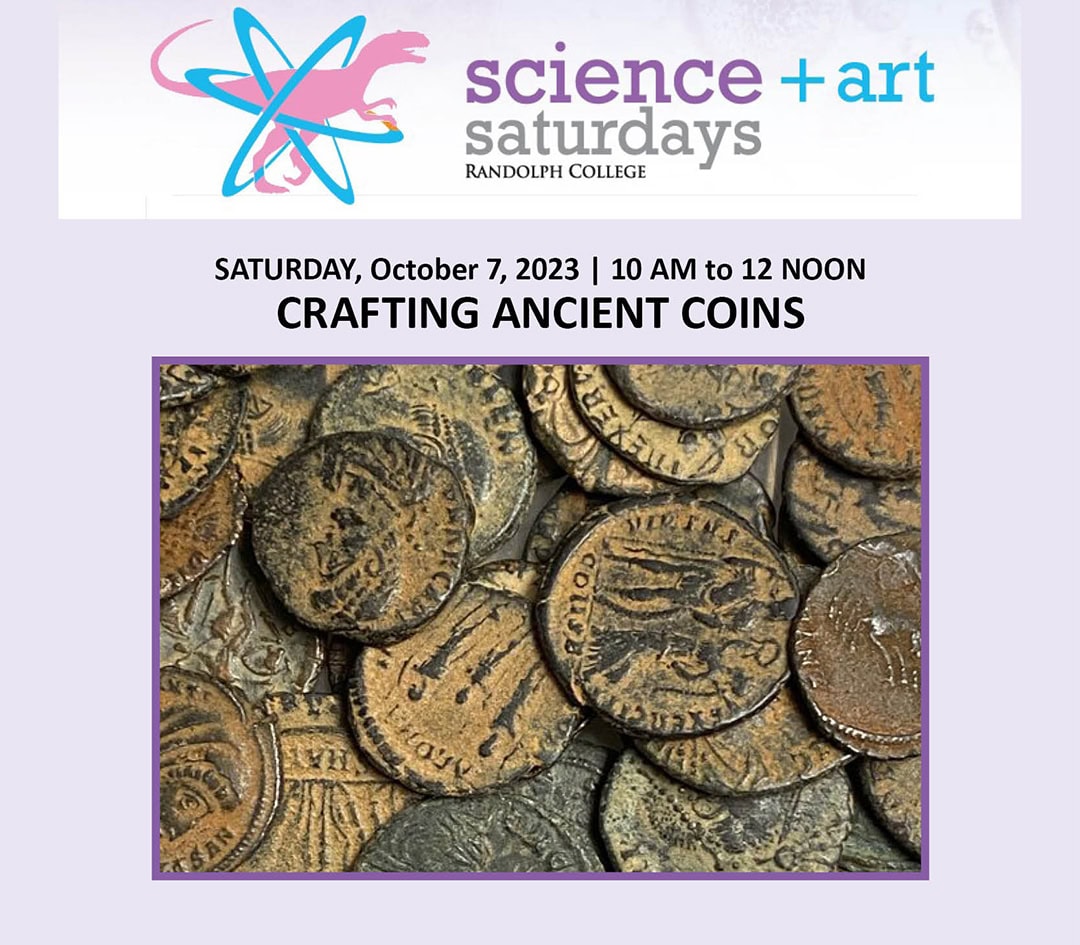 What's it like to take a college class? Find out on Science & Art Saturdays this fall.
Explore the fascinating world of ancient coin production in this one-of-a-kind workshop. Led by Emilie Bryant, Collections Assistant, participants will gain insight into the historical processes involved in creating coins and engrave their very own "coin." We will have on view a small selection of Randolph College's impressive ancient collection. Put your newfound knowledge to the test in a lively trivia game, and do not miss out on the chance to win some delectable prizes!
Free to high school students but registration is required. For more information on sessions go to:
https://www.randolphcollege.edu/admission/visit/science-art-saturdays/
RESERVE YOUR SPOT TODAY! SPACE IS LIMITED.